Unit Code: 3618
A Summer Escape
Reviewed on 2021-08-26 by Emily J. from Huston, United States
Updated on 2021-08-26
Services from rental manager
Cleanliness
Location
Property condition
Overall, we had a great stay at Villa Escondido. We loved being able to walk to the hike and bike trail and downtown PG. The front yard was spacious and my kids loved playing outside. The home was large and very comfortable for our family of 5 plus visitors. We found the beds very comfortable. We also felt the quality of the towels, sheets, and robes were great. The kitchen had great storage and was well-stocked with all the necessary cookware. <br/><br/>There were a few issues that would make us reconsider renting this property. It was noisier than expected. Because the house does not have AC, we found it more comfortable to sleep with the windows open. However, the traffic on the street was quite loud. Also, the home was located across the street from a men's drug rehabilitation center. While we didn't experience any problems, it was a bit unsettling since we have small children. Finally, we experienced an issue with raccoons trying to get in the house. We notified the rental company and they called an exterminator the following day. They advised us to soak towels in ammonia and put them outside the windows. This seemed to help deter the raccoons, but it would have been better if there was screen or something on the windows so that bugs and critters don't fly in.
Thanks for your review of your recent stay. We are pleased you enjoyed the home and the fabulous location and that your family enjoyed the outside space as well. Unfortunately most homes in Pacific Grove don't have A/C with the normal temperate climate but screens would be a welcome addition.
Beautiful Stay in Pacific Grove
Reviewed on 2021-04-28 by
Updated on 2021-04-28
Services from rental manager
Cleanliness
Location
Property condition
The home was beautiful, clean and about a 5 minute walk to the beach. There were lots of rooms for us to be able to have privacy. We would definitely rent again.
Thanks for your nice review of your recent stay. We are very pleased you enjoyed the great location and all the great spaces in the home, we look forward to your next visit.
Absolutely Fantastic
Reviewed on 2015-01-27 by from Pleasant Hill, CA United States
Updated on 2015-01-27
Services from rental manager
Cleanliness
Location
Property condition
The property is in a fabulous location, decorated beautifully, and stocked with everything a group of 12-15 would need. We plan to return with our family again!
Wonderful stay at Villa Escondido
Reviewed on 2014-08-22 by from Houston, Texas United States
Updated on 2014-08-22
Services from rental manager
Cleanliness
Location
Property condition
Everything was really great. Very nice home and great location.
fabulous villa
Reviewed on 2014-08-10 by Edward N. from Bend, OR United States
Updated on 2014-08-10
Services from rental manager
Cleanliness
Location
Property condition
what a wonderful Villa. It was immaculate with all details covered for a excellent stay. It was so close to all the Monterey Bay activities and yet had the quiet quaint charm of Pacific Grove.
Post Wedding Retreat with family
Reviewed on 2014-08-03 by from Davis, CA United States
Updated on 2014-08-03
Services from rental manager
Cleanliness
Location
Property condition
We loved our stay! The house was gorgeous and very comfortable. It is a 4 bedroom home with additional space (alcove and family room), not a five bedroom home as advertised. This was not a problem for us, however. The home is spacious and very nicely decorated. We enjoyed the nice welcoming touches (wine/cheese) that were provided.
Mistrot Family Reunion
Reviewed on 2014-07-09 by Jacques M. from Raleigh, NC United States
Updated on 2014-07-09
Services from rental manager
Cleanliness
Location
Property condition
What a wonderful, warm home for a family gathering.
5 Star !!!
Reviewed on 2014-05-28 by Alfaro J. from San Clemente, CA United States
Updated on 2014-05-28
Services from rental manager
Cleanliness
Location
Property condition
Beautiful, Clean, Comfortable -would stay again !
beautiful vacation rental
Reviewed on 2014-05-22 by Trudy V. from Rocklin, CA United States
Updated on 2014-05-22
Services from rental manager
Cleanliness
Location
Property condition
Villa Escondido was spacious and perfect for our large group. It was beautifully furnished and stocked with everything we needed. It was the perfect home for so many reasons! We will definitely be returning.
It doesn't get much better than this!
Reviewed on 2014-05-07 by Linda S. from Perry, OH United States
Updated on 2014-05-07
Services from rental manager
Cleanliness
Location
Property condition
Location! Amenities! Attentive management! We celebrated a week of wedding festivities here. One bride's extended family from all over the world stayed in the home and hosted get togethers to meet with the other bride's Californian extended family. We also held the catered rehearsal dinner here and a sunday mihht dinner for the new couple's "Monterey family" before we all had to say goodbye. The house is a wonderful place for coming together with lots of beautiful spaces both indoors and out, a great kitchen and dining room filled with everything needed for hosting dinners, two blocks from the coast with all the great outdoor venues of Monterey and Pacific Grove within walking distance. Carmel, pebble beach and big sur are a short drive or bike ride away. We can't wait to return with more family and friends to enjoy this outstanding vacation home!
A Perfect home for a perfect family reunion
Reviewed on 2014-04-22 by from Oakdale, Ca United States
Updated on 2014-04-22
Services from rental manager
Cleanliness
Location
Property condition
We celebrated my parents 90th and 85th birthdays at Villa Escondido. Our adult kids w/their spouses and kids joined us intermittingly during our 10 day stay. Villa Escondido accommodated all of us....ages 1 - 90! Great location for the young families to walk to the beach and aquarium while the older folks were getting ready for the day or napping in the afternoon. Many memories were made and laughter was heard throughout this lovely home.<br/>Beautifully equipped kitchen. Wonderful bright sun room with the perfect table for a puzzle and/or games.<br/>We are thankful that we discovered this home and especially Sanctuary Vacation Rentals!<br/>We'll be back!
Leave a Review
[2]
Custom6
This home is Pet Friendly.
Beds
King 2
Queen 2
Twin 3
Sofa Bed 1
GENERAL
Clothes Dryer
Fireplace
Garage
Heating
Internet
Iron & Board
Linens Provided
Living Room
Parking
Towels Provided
Washing Machine
Quality Bedding & Towels
Catering or Chef Available
Fireplace: Gas
Garage for 2 cars
Local Information/Brochures
Parking: Off Street
Pet Friendly
Spa Robes and Amenities
Washer and Dryer (Private)
Wine and Cheese
Wine Tasting Passes for 2
Clothes Washer and Dryer
Home Exterior/Outdoors
Beach Gear/Towels/Cooler/Chairs
Deck
Fenced in Yard
Grill: Gas BBQ
Outdoor Furniture
Patio
Porch
Entertainment Systems
BluRay Player
Books
Cable or Satellite TV
DVD Library
Games
More than one TV
View
Bay / Ocean - Distant View
3618 Villa Escondido ~ Ocean Views! Just Steps to the Sea!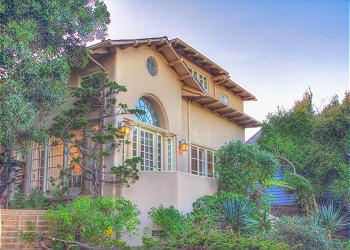 [3]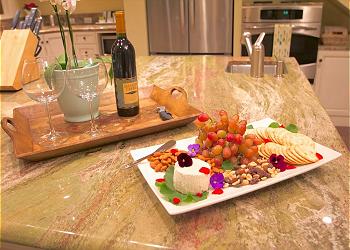 [4]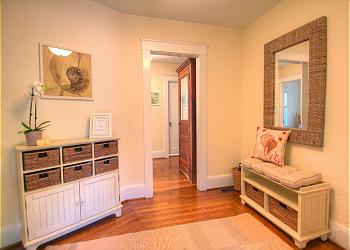 [5]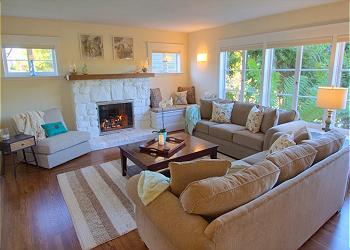 [6]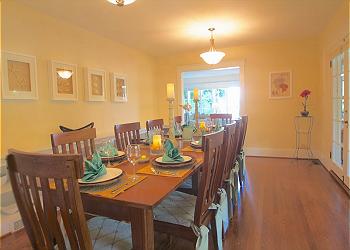 [7]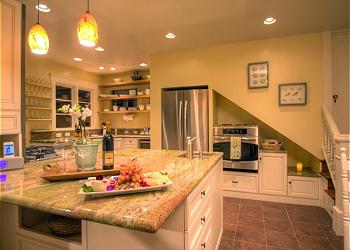 [8]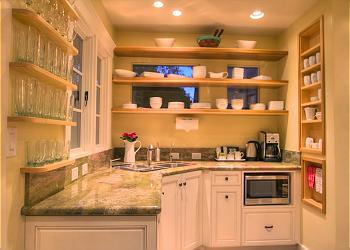 [9]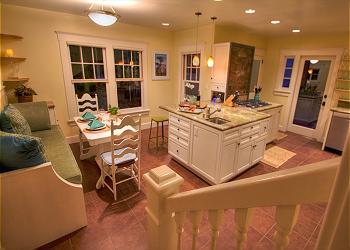 [10]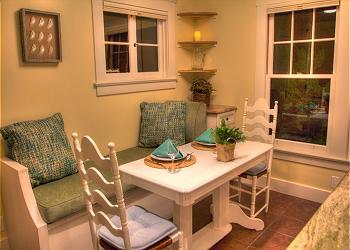 [11]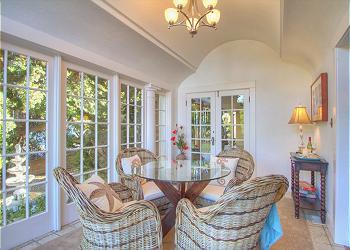 [12]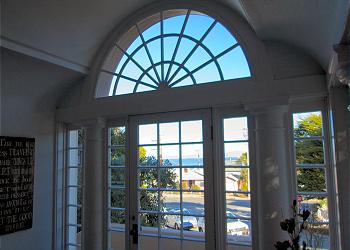 [13]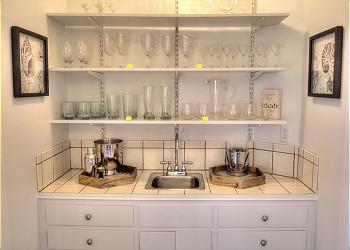 [14]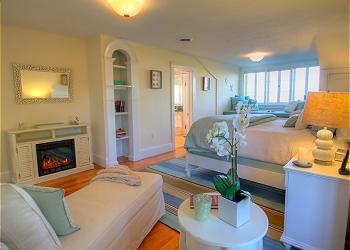 [15]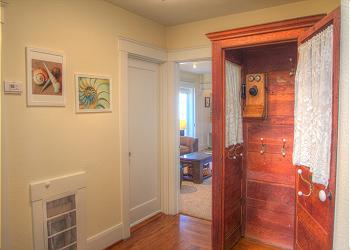 [16]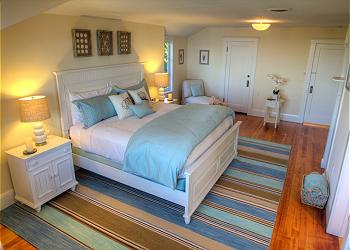 [17]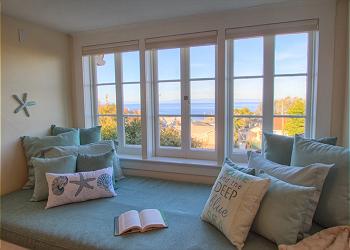 [18]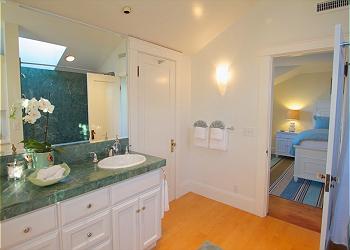 [19]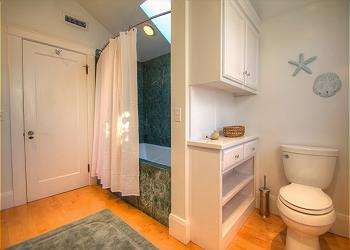 [20]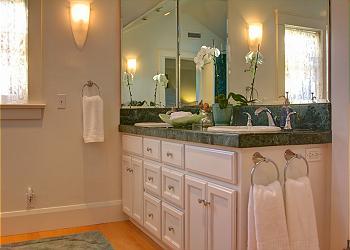 [21]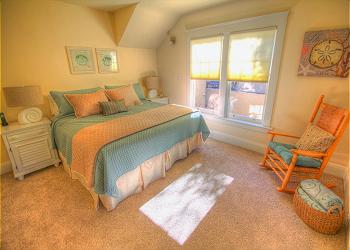 [22]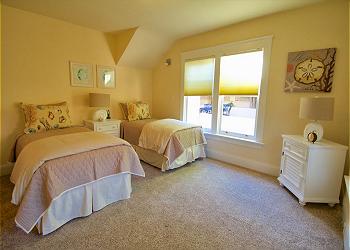 [23]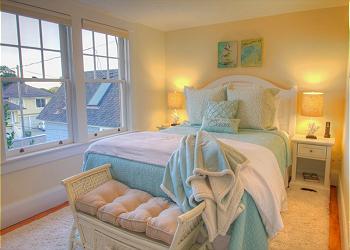 [24]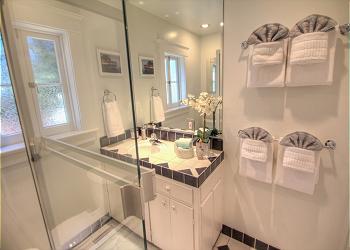 [25]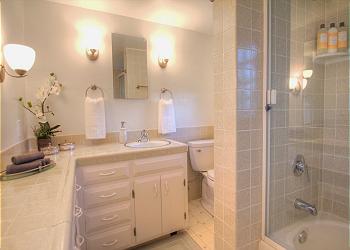 [26]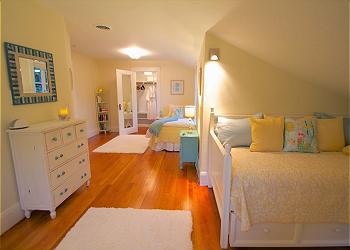 [27]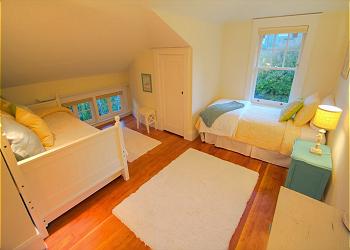 [28]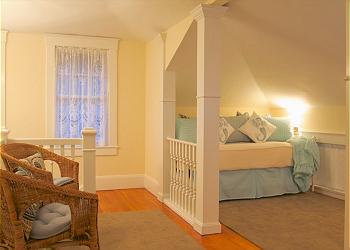 [29]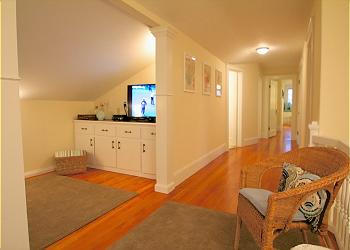 [30]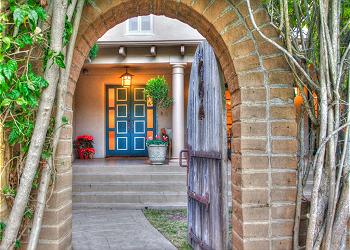 [31]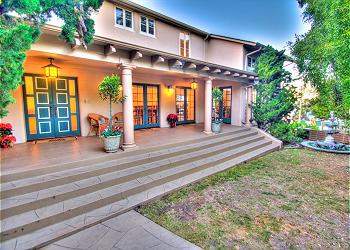 [32]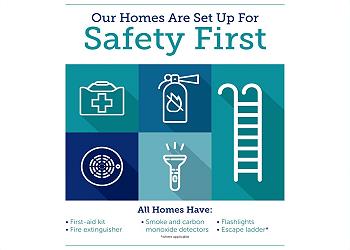 [33]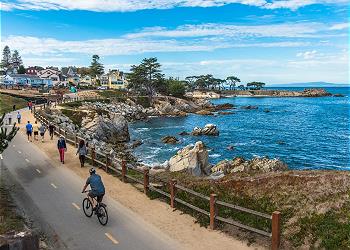 [34]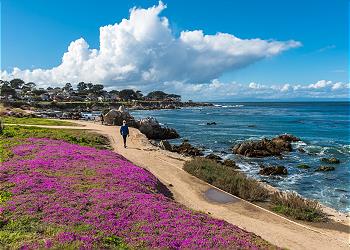 [35]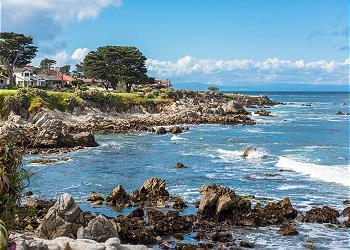 [36]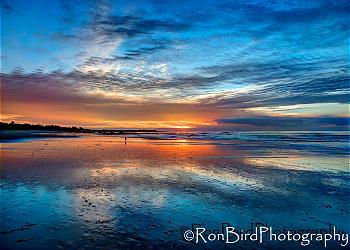 [37]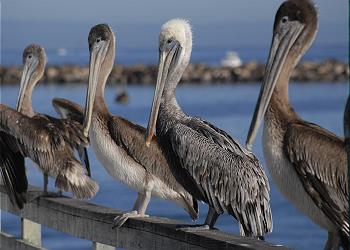 [38]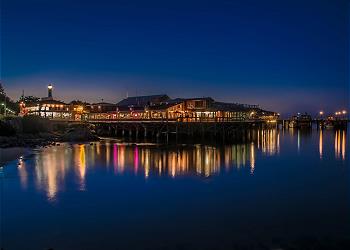 [39]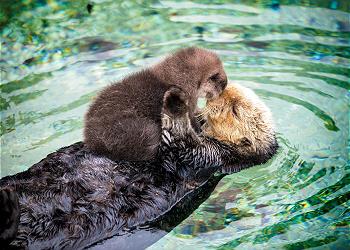 [40]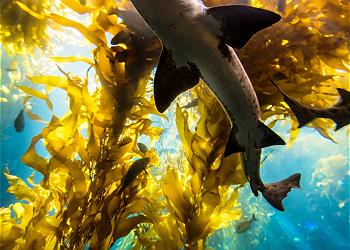 [41]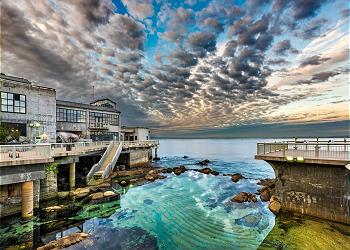 [42]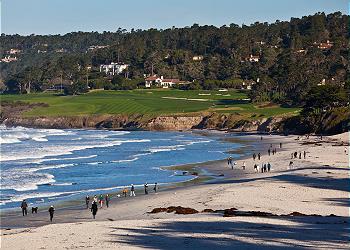 [43]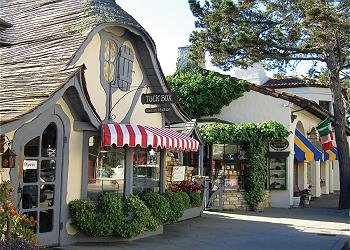 [44]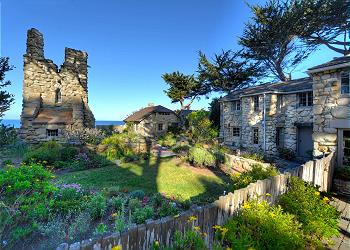 [45]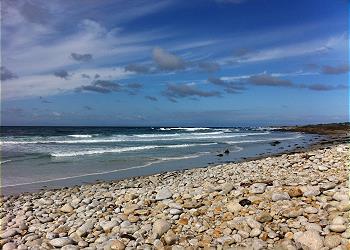 [46]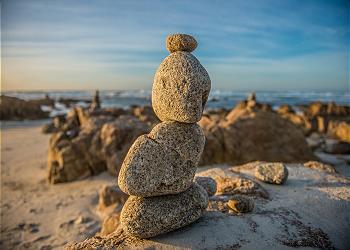 [47]
5 Bedrooms
3 Baths
Fireplace: Gas
Garage for 2 cars
Welcome to "Villa Escondido"! Home sleeps up to 10 adults and 3 children age 12 or under.
This 1925 Mediterranean-style, 3452 square feet, 5-bedroom, 3-bath home is the epitome of luxury, with countless touches that make it a desirable site for a family reunion, a wedding party or multiple families vacationing together.
The home has views over rooftops to Monterey Bay, is only 1 block from the stunning shoreline and just minutes to downtown, Cannery Row and the Monterey Bay Aquarium.
Upon arrival you will be greeted with complementary wine and cheese, tickets for a wine tasting at Scheid Vineyards' tasting room in downtown Carmel-by-the-Sea and a basket of local information. An assigned concierge vacation house manager is available to assist you during your stay. We have also provided spa amenities in the bathrooms, spa robes and beach gear.
Enter through a wooden gate that opens to a courtyard with columned veranda, French doors and a wooden entry door.
The living room is a wonderful space for gatherings with hardwood floors, a gas fireplace and a window seat. Coastal art completes the decor.
The adjacent sun room, with its walls of glass and partial bay views, is a great spot for enjoying morning coffee at 4 wicker chairs around a glass-topped table.
The bright kitchen has granite counter tops, tile floors, stainless steel appliances and a large island with a gas stove top, a prep sink and 2 stools. Open shelving displays beautiful dishes and glassware. Casual meals can be enjoyed at a white table with built-in seating and 2 chairs.
A fenced back yard with mature trees, includes a brick patio with a table, chairs and a gas grill for dining al fresco.
The dining room, with a wall of glass doors and built-in shelves displaying seashells, is the perfect setting for formal dinner parties or family meals. A long wooden table with upholstered chairs can seat 12-15.
Enjoy watching shows or movies on a 50" HDTV with Blue Ray DVD player in the spacious living room.
A den with a wet bar has a full/double sleeper sofa and a wood coffee table can be elevated for eating or enjoying a cup or tea or coffee.
A bedroom, which faces the backyard, has 2 twins (converts to a king with Memory Foam topper) with luxury linens, 2 white side tables, sea-themed lamps, a table and chair.
The bathroom has old-fashioned black and white tiles and a tub-shower combination.
The 2nd story is filled with unique touches seldom seen in newer homes. A charming alcove has a day bed that can sleep one and built-in shelves holding a 40" HDL TV, Blue Ray DVD and video library.
The master - with gorgeous water views - is unbelievably spacious and has a king bed, white end tables, sea urchin lamps, an electric fireplace, a chaise and a double-width window bed with sea-foam blue coverlets. The luxury master bath has a deep soaking tub with shower, 2 sinks and a walk-in closet.
A 2nd upstairs bedroom has a white queen bed, 2 white side stands and seashell lamps and a tall bureau.
A delightful dormer room can sleep up to 4 guests in the queen bed and two twin beds. Furnishings include an antique dresser, white shag area rugs and whimsical mermaid pillows.
A bathroom with a tub-shower is available for the upstairs guest bedrooms.
1 compact + 1 standard-sized car can be parked in the garage. There is a separate laundry room.
Well behaved dogs are welcome for an additional fee.
LocationField
Sanctuary Vacation Rentals
Location:
93950
Pacific Grove
,
CA
United States
36° 37' 9.138" N, 121° 54' 29.9952" W
California US
Location
Sanctuary Vacation Rentals